Bored of the basics? Trade in your wood or white cabinets and try a taste of one of these colors instead.


A white kitchen is clean, simple, and orderly, which is why white or wood cabinets are popular choices—but they aren't the only options. Bright, cheery hues bring a whole new energy to the kitchen, so you can showcase your own unique style. White or wood cabinets might be a classic look, but there's no harm in throwing a little color in once in a while. Take a break from the classics and let a little color into your life.

Light Blue

Light blue brings a refreshing feel and a sense of calm to a space.



On The Teal
Shades of teal add, in the case of the above, historical details to a home (apparently this deep shade of teal was really in vogue back in the day and leant authenticity to this restoration).

Emerald Green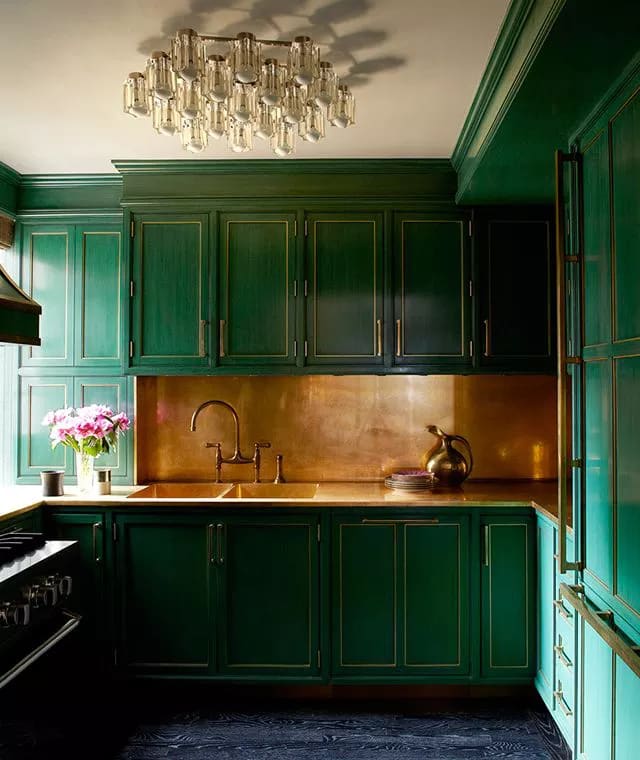 It's a bold move but for a touch of luxury, emerald green cabinets paired with brass hardware are the way to go.

Refreshing Mint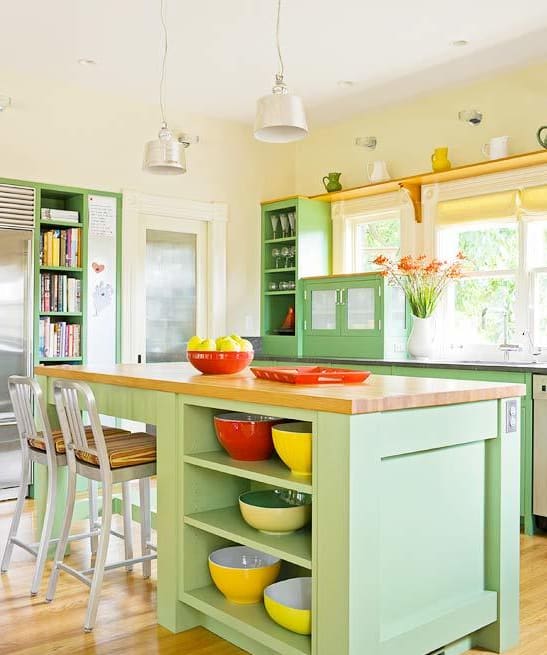 A cheerful mint color is right on trend, giving the kitchen an energetic vibe.



Say Hello to Yellow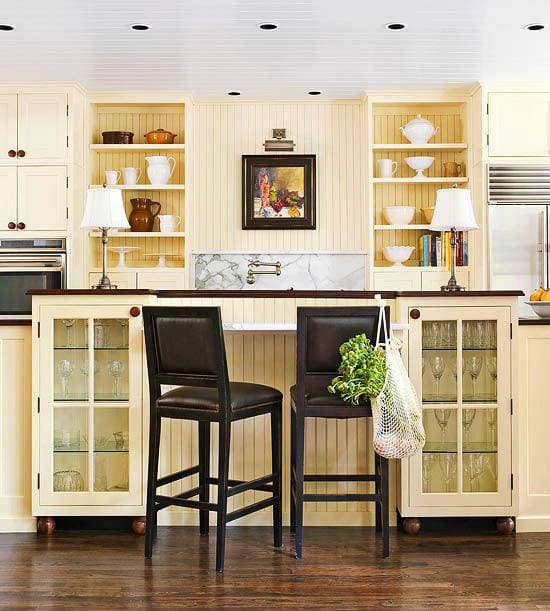 Soft yellow brightens the room with an eclectic vibe, and is sure to make you feel like you're walking on sunshine before you've even made your coffee.

Go Gray
These gray cabinets prove that color doesn't have to be overwhelming. A calming gray palette modernizes the room and enhances small spaces.

Seeing Red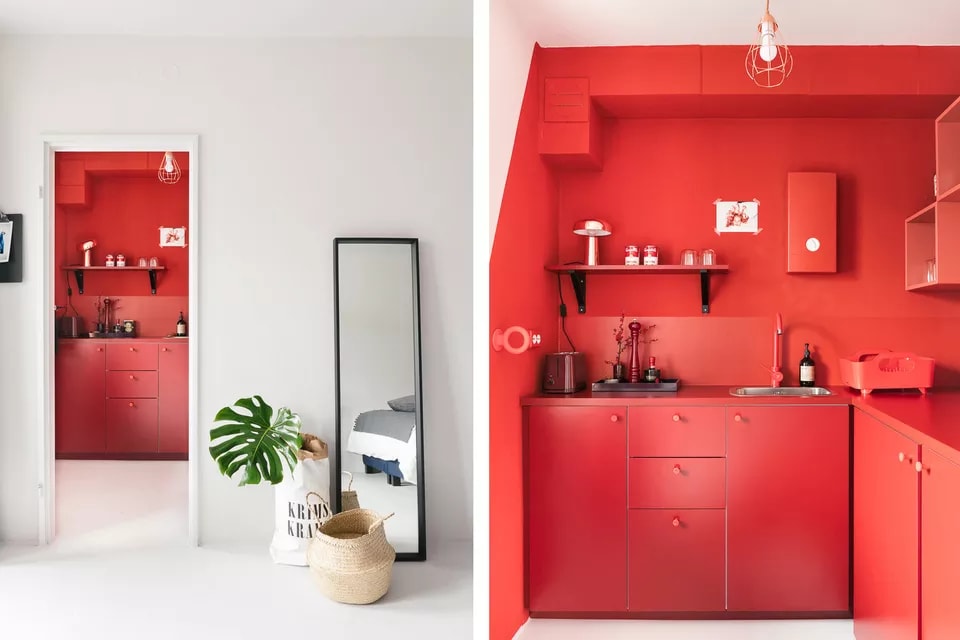 Spice up your space with some fiery red cabinets. Admittedly, a splash of red is anything but subtle, but when paired with neutral colors, it adds the perfect amount of eye-catching drama without overwhelming.

Lilac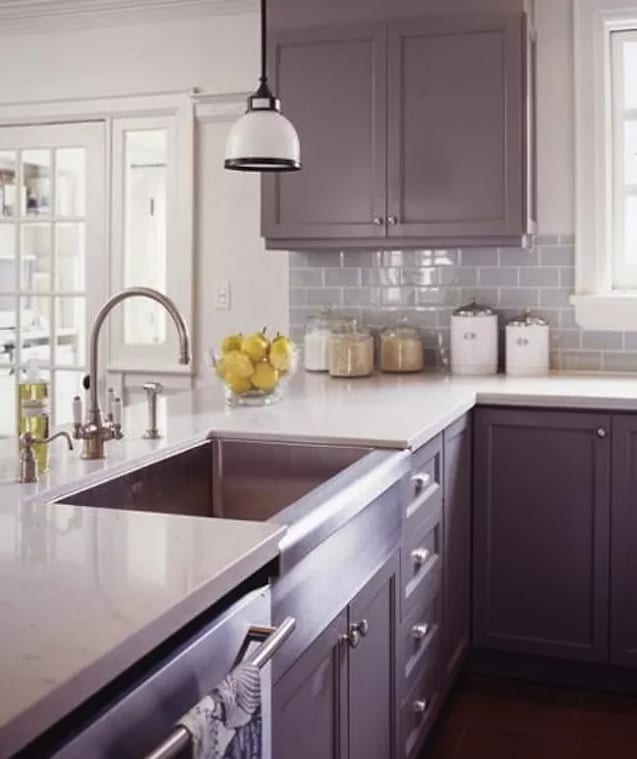 Soft purple cabinets bring a delicate splash of color that's subdued and dramatic without being overwhelming.

New Navy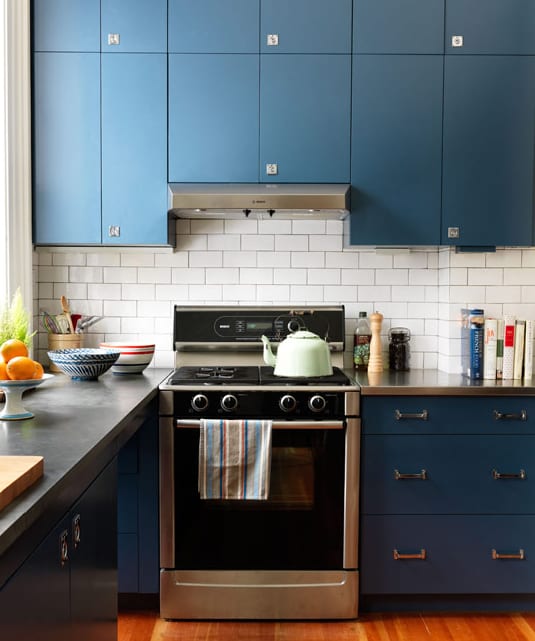 Charming navy cabinets offer a timeless look that's a lot less boring that white and fill the room with a fresh energy.

Ebony and Ivory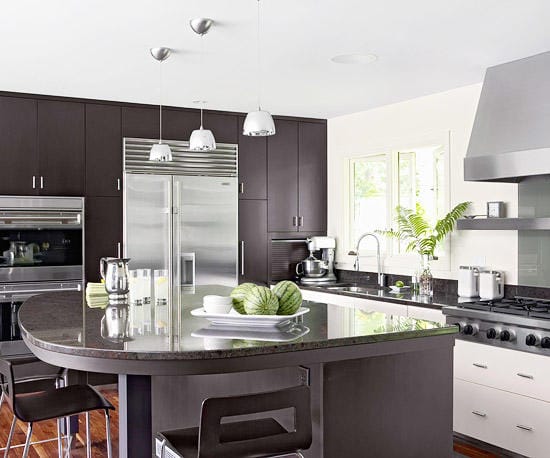 Ebony and ivory really do indeed live in perfect harmony in this sleek, contemporary-style kitchen.

Perfect Plum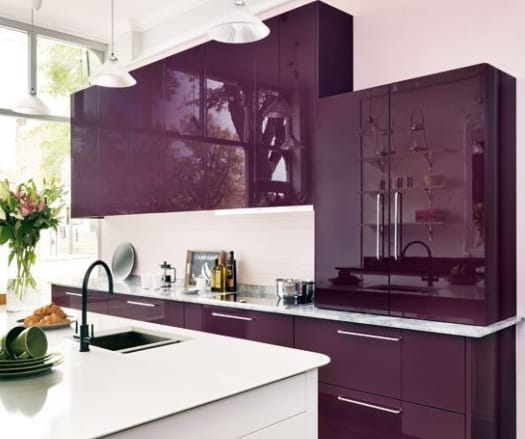 Bright, glossy plum brings personality to a neutral room so your kitchen feels truly unique.
Agent Orange


Make an otherwise white space pop with bold orange cabinetry. Combining clean lines and this bold orange gives the room a retro space-age vibe.