Bethlehem
Vibrant historic city with a packed calendar of year-round events.

BETHLEHEM REAL ESTATE
With a rich colonial heritage and a vibrant modern culture, the charming city of Bethlehem is one of Pennsylvania's most attractive communities. If you want to make this your home, view the many houses for sale in Bethlehem in our listing.
Home to 75,000 people, Bethlehem is an inviting place with much to offer its residents. The streets of Bethlehem's Moravian Historic District are lined with beautifully-preserved historic buildings and the city has a lively downtown area with an abundance of shopping and dining options. The popular Southside Arts District contains the Sands Casino Resort and an array of cultural attractions and nighttime entertainment options. This art-conscious area is also to the Banana Factory, a converted warehouse adjacent to a glass blowing workshop, which now houses a number of galleries, art studios and classrooms.
The Promenade Shops at Saucon Valley is an outdoor mall in the affluent community of Center Valley, offering a mix of high and mid-range restaurants and bars, along with great shopping, a grocery store, movie theater, and valet parking.
Festivals take place in Bethlehem throughout the year, including its famous Christmas celebrations. Since the 1930s, Bethlehem has come alive at Christmas Time, adorning its homes and public spaces with some of the most elaborate Christmas illuminations in the United States. The Christkindlmarkt is a wonderful family-friendly festive event and Christmas market featuring local vendors that attracts visitors from across the world. The exuberance of Bethlehem's seasonal attractions has given it the long-standing nickname of Christmas City, PA.
Bethlehem's historic downtown also hosts an annual music festival at the end of summer. The event is growing in popularity each year and now extends all the way to the steel stacks in South Bethlehem.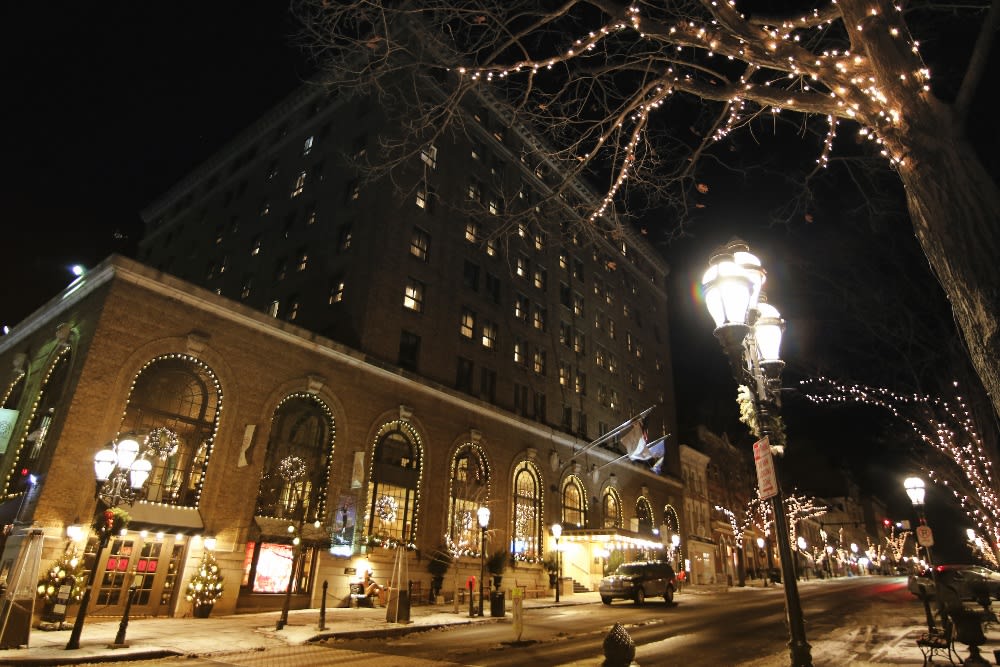 BETHLEHEM REAL ESTATE INSIGHTS
Bethlehem is divided into the four main districts of Central City, West Side, East Side, and South Side, and each possesses their own distinct characteristics. The gorgeous Moravian Historic District is located in Central City, and beautiful historic properties are dotted throughout the city's other neighborhoods.
Bethlehem real estate is characterized by grand properties located in the southern part of the city. There are a variety of elegant residences on expansive lots, including multi-million-dollar luxury mansions nestled among tranquil woodland. These breathtaking homes offer exceptional indoor and outdoor living spaces, as well as luxury amenities including pools, spas, tennis courts, and putting greens.
There are a variety of highly-affluent communities at either end of the city. Bethlehem Township contains many luxury properties to Bethlehem's north, while Center Valley is a similarly prestigious community located to Bethlehem's south.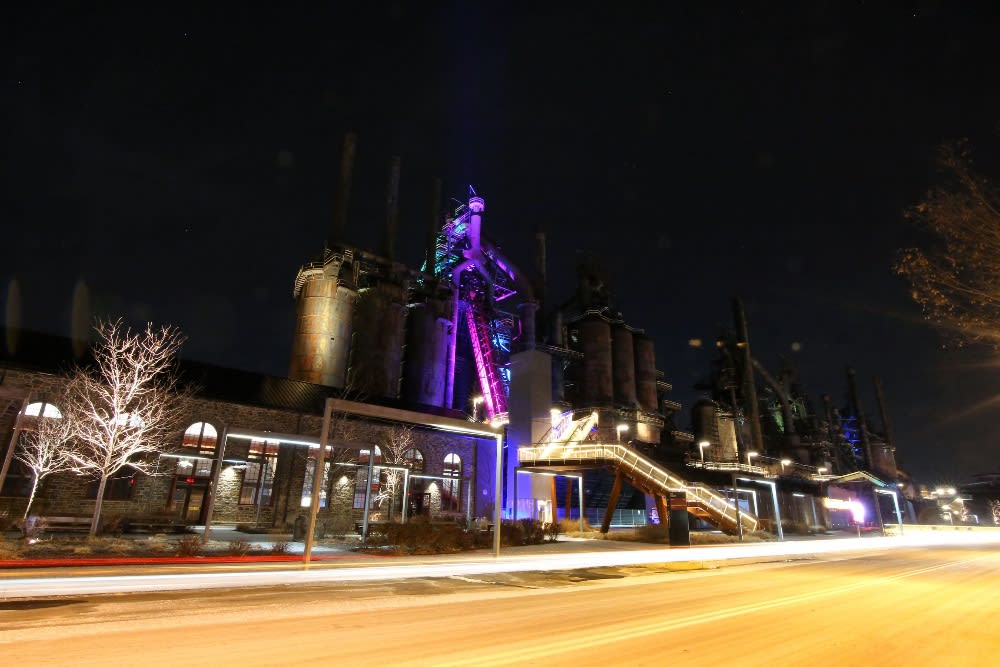 PEOPLE & LIFESTYLE
While Bethlehem is most famous for its Christmas festivities, residents of this vibrant city enjoy a wide array of year-round events. From the culinary delights of Bethlehem Restaurant Week to the Scottish-themed Celtic Classic that includes the U.S. National Highland Games, Bethlehem's calendar is packed with unique festivals and celebrations.
The walkable Moravian Historic District is home to many properties dating back to the 18th Century, including the 1741 Geimhaus which today houses the Moravian Museum of Bethlehem. Bethlehem contains six neighborhoods listed on the National Register of Historic Places.
The historic Hotel Bethlehem and The Sun Inn are located in Downtown Bethlehem's north side, both of which are known for being haunted. Downtown is also home the oldest bookstore in the United States, a Moravian shop that first opened in 1745.
Moravian College and Liberty High School are located on the north side, along with the headquarters of candymakers Just Born Candy, the manufacturer of Mike and Ike, Hot Tamales and the owners of the Peanut Chew company, respectively.
The landscape of South Bethlehem is in an exciting phase of rapid development. The 152 year-old Lehigh University is symbolic of the changes, with its historic architecture blending in seamlessly with wonderful recent modernization. The university is known for its engineering program and stretches back to the surrounding mountains, including expansive sports stadiums and fields.
On other side of the mountain from the university, you'll find the Sands Casino Resort, historic steelworks and upscale shopping developments. There are also numerous bridges that offer fantastic views.
Bethlehem also offers a diverse range of modern amenities and cultural hotspots, including a fantastic variety of shops and restaurants. The picturesque rolling countryside surrounding Bethlehem is home to several highly-regarded golf courses, including the Bethlehem Golf Club, Green Pond Country Club in Bethlehem Township, and Saucon Valley Country Club near Center Valley.
There are so many reasons to call this city your new home. If you want to know more about houses for sale in Bethlehem, call us now or check our listings
here
.