Easton
Quaint city known for its colonial buildings, canal boats, and arts scene.

EASTON REAL ESTATE
Picturesque Easton is the Lehigh Valley's easternmost city and the smallest of the three cities within the Allentown-Bethlehem-Easton metropolitan area. Easton is a charming city known for colonial buildings, historic canal boats, and a wide range of cultural attractions and amenities. At present, Easton real estate captures the essence of its history through its magnificent homes!
Easton's has a rich history and was the hiding place of the Liberty Bell during rough periods in the early days of the United States' foundation.
The city was established in the mid-1700s at the meeting place of the Delaware River and Lehigh River, and many properties from the city's early development remain standing. Along with its wonderfully-preserved historic architecture, Easton attractions include the family-friendly Crayola Crayon Factory and numerous museums that provide fascinating insight into the city's past. The Crayola Experience at the Crayola Factory is a major tourist attraction, bringing in millions of visitors every year.
Easton's 90-year-old State Theatre brings world-class shows and performances to a beautifully renovated historic setting, and the city is home to a variety of other art galleries and studios. The Karl Stirner Scenic Trail is the most unique, presenting contemporary sculpture along a 2.4-mile trail that runs alongside Bushkill Creek into Downtown Easton.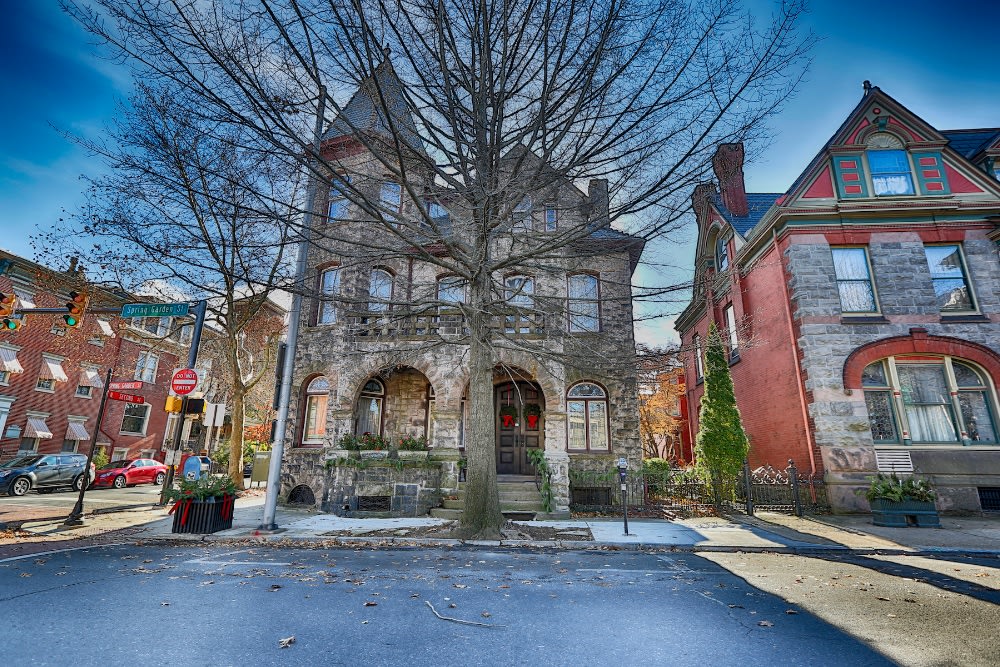 EASTON REAL ESTATE INSIGHTS
The tree-lined streets surrounding Easton's historic downtown feature gorgeous townhouses with spacious interiors. These three-story homes boast high ceilings and elegant Gustavian interiors with fireplaces and hardwood floors. Many offer several thousand square feet of floor space, spread across multiple bathrooms, bedrooms, and kitchens. Many of Easton's grand historic properties have been converted into modern luxury apartments.
College Hill is a neighborhood surrounding Lafayette College and delightful area north of Downtown. The area contains a wealth of old mansions and exudes the laid back atmosphere of a small college town.
Forks Township lies further north and features highly sought-after new developments located on old farmland. Residents in this area enjoy access to the small airport at Braden Airpark and a large golf course at the Riverview Country Club.
Easton homes for sale are composed of larger single-family homes situated around the city, with incredible modern architectural masterpieces offering luxurious interior and exterior living space among them. These properties are situated on expansive and well-landscaped lots, and boast luxurious amenities including home theaters and fitness facilities, along with wonderful large light-filled rooms that make for perfect entertaining spaces.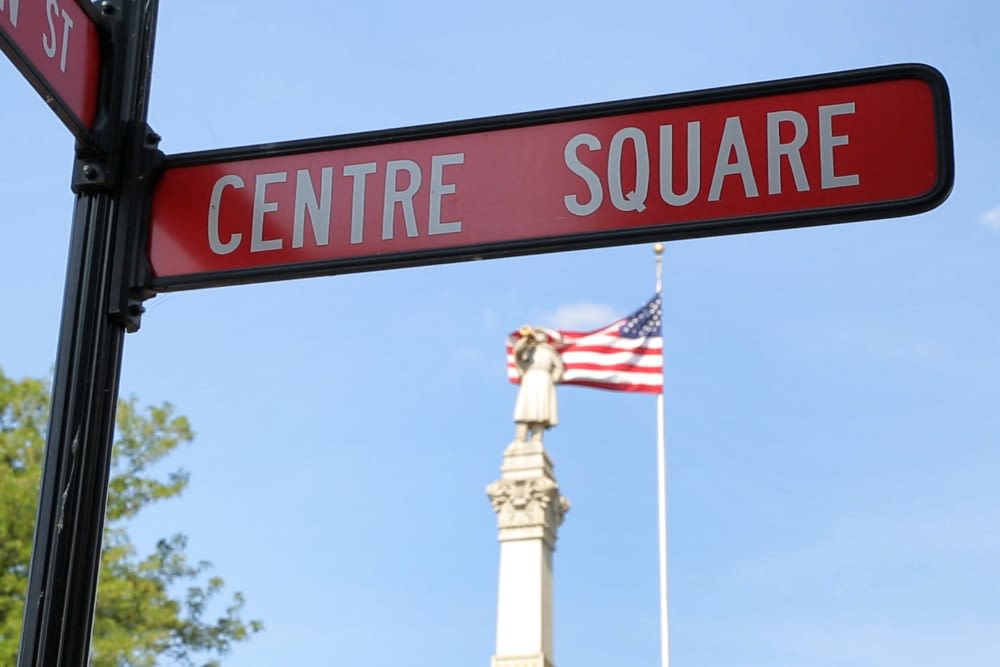 PEOPLE & LIFESTYLE
The streets fanning out from Easton's beautiful Central Square contain a wealth of stylish stores and delectable dining options. The area is teeming with great nightlife and bars, along with high-end restaurants offering everything from authentic Italian, Thai, and Mexican cuisine to delicious Louisiana-style fare. Giacomo's is a great Italian restaurant on College Hill that happens to serve fantastic cheese steaks.
Antique stores, fashion boutiques, and upscale furniture stores are dotted alongside a variety of art galleries and charming cafes throughout Easton. Inviting neighborhoods feature corner markets and unique gift shops, all easily accessible thanks to a new parking garage recently added to the area near the new city hall.
In addition to the many attractions offered by the adjacent cities of Allentown and Bethlehem, Easton's location makes the major metropolises of New York City and Philadelphia a short trip away. New York City is just 70 miles to Easton's east, while Philadelphia lies 55 miles to Easton's south.
Easton real estate offers exciting choices of properties that you can call home. Book a showing now by calling us, or start browsing our listings
here
.