Hellertown
Historic borough with exquisite homes and a strong sense of community spirit.

WELCOME TO HELLERTOWN
Named after its first settler, pioneer Christopher Heller, the Lehigh Valley community of Hellertown was founded in 1742, and today, is a small community with a rich history.
Hellertown's borough motto is "Cherishing Our Past, Embracing Our Future," a sentiment enjoyed by its 5,898 residents. Hellertown provides a laidback small-town lifestyle in a historic community with a vibrant modern culture and a packed seasonal events calendar.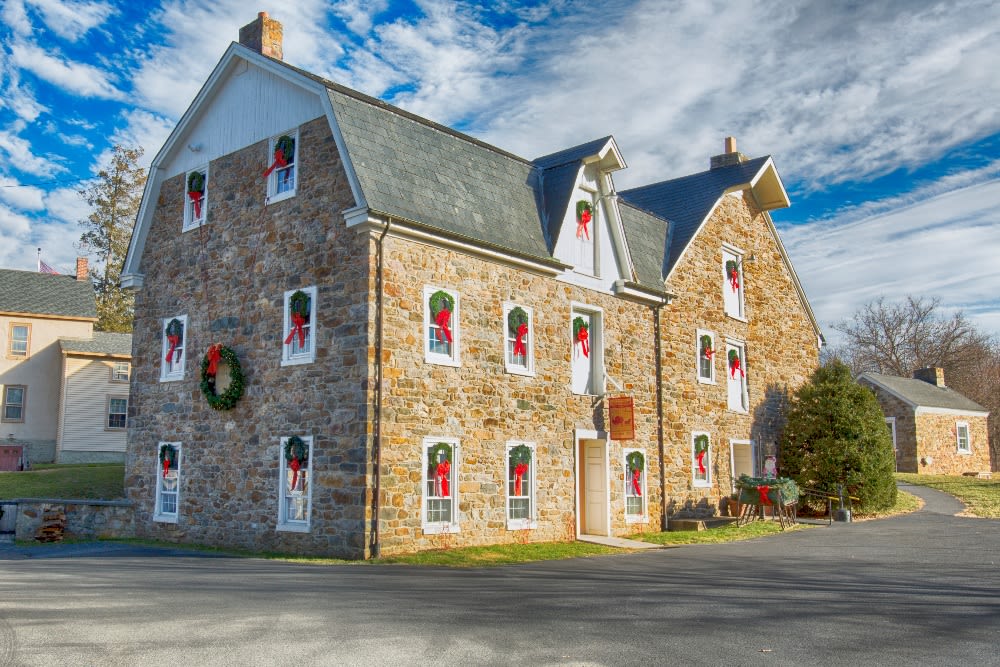 HELLERTOWN REAL ESTATE INSIGHTS
There are many large and handsome properties in the borough of Hellertown, exhibiting beautiful architectural styles in keeping with Hellertown's historic pedigree. Gorgeous stone exteriors showcase Country French, New England, and Colonial styles, and inside, open-plan wooden floors and soaring ceilings make fantastic entertaining spaces.

Luxurious features include home theaters, wine cellars, recreation and exercise rooms, and the interiors are as exquisitely designed as the exteriors, with stunning kitchens and the finest fixtures and fittings.
These properties usually span thousands of square feet and sit on large lots with immaculately-manicured lawns.
PEOPLE & LIFESTYLE
Hellertown offers a surprisingly varied range of restaurants for a community of its size, including nine establishments that participate in the annual Saucon Valley Restaurant Week. Hellertown's eateries range from the refined locally-sourced fare of 1774 Grille & Tap to the sophistication of Sagra Bistro. DiMaios and Bella's both offer delicious Italian food, while Limon serves unique and authentic Turkish food.
Several of Hellertown's upscale restaurants also serve an extensive craft beer selection. The charming rustic settings of Taps Tavern and Braveheart Highland Pub are fantastic places to enjoy a meal or a drink.
Residents of Hellertown enjoy access to extensive outdoor space, including around 45 acres of recreation fields and 50 acres of undeveloped municipal green space. Bikers, walkers and runners can also take advantage of the 2-mile stretch of the Saucon Rail Trail that runs through the borough.
The 18.5-acre Dimmick Park is Hellertown's most popular green space, with five baseball fields, another multi-purpose recreation field, and a children's soft play area. A popular concert series brings weekly live music to Dimmick Park throughout the summer.
Dimmick Park is also the site of Hellertown's popular annual Community Day celebrating Hellertown's wonderful sense of community spirit. More than 70 local businesses and organizations participate in the event that includes live music, a wide selection of food, and a range of family-friendly demonstrations and activities.